CBD in Ohio: OH State Laws and Where to Buy Legally
CBD Oil Legality in Ohio: Cannabidiol State Law Regulations in OH, USA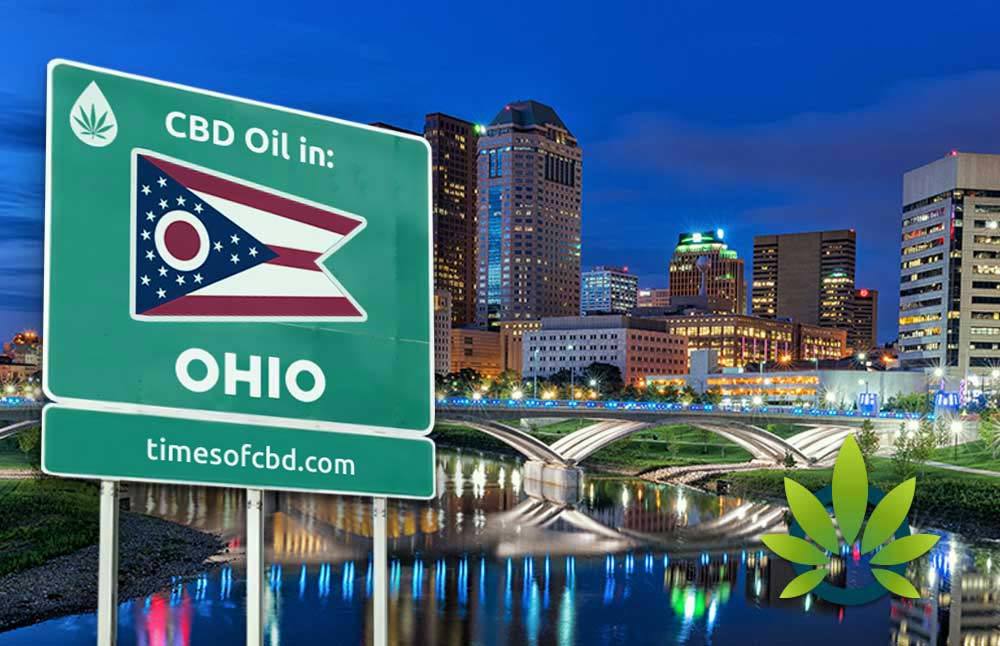 The state of Ohio used to be relatively clear on the legality of CBD and hemp-derived products. However, recent rulings in the state have caused significant confusion regarding the substance. A slew of laws and realizations made by Ohio legislators in 2016 and 2018 have helped to shape a complex legal framework for regulation which is still in place today. For the most part, CBD and medical cannabis are both legal within the borders of Ohio, although a few specifications make it harder for some consumers to gain access to the substances that they seek.
This guide has been created as a resource for CBD users in Ohio looking to review the legal status of their favorite CBD and hemp-derived products in their state. However, consumers are always responsible for ensuring that they do not violate any of the laws of their local, state, or federal government. This guide does not constitute legal advice, and individuals should conduct their own research to make sure that they are operating well within the legal confines of their own jurisdiction.
Ohio CBD Laws
Though there is only one state law on the books regarding marijuana, a series of non-legal rulings by binding entities within the state have shaped an interesting legal framework. The law currently on the books is House Bill 523, which legalized medicinal cannabis back in 2014. This made it possible for sufferers of specific "debilitating" diseases to gain access to high-quality medical marijuana.
A 2018 ruling made by the Ohio Board of Pharmacy made the situation even more difficult for users of CBD. Their guidance document outlined that CBD is only legal when it is dispensed by a medical dispensary within the state. This ruling has been heavily disputed. Although some stores are pulling CBD out of their shops, many have outlived their belief that the Pharmacy Board's ruling oversteps the boundaries of their organization.
The main law backing this perspective is the 2014 Farm Bill, a federal ruling which legalized the entirety of the industrial hemp industry, from which CBD is largely derived.
Age Requirements for CBD in Ohio
Ohio CBD age requirements can be a little complicated but basically fall into two categories. First, medicinal cannabis legal within the state can indeed be issued to minors. However, doctors are required by law to obtain the consent of the underage patient's parent or guardian before issuing their recommendation for medicinal marijuana as a part of the patient's treatment plan. Additionally, medical dispensaries in the state of Ohio
For CBD which is sold under the legal umbrella of the federal farm bill, however, is typically only sold to consumers who are over the age of eighteen. Additionally, some smoke shops and head shops require that users be at least twenty-one to even enter the shop at all.
Where to Find Ohio CBD
In Ohio, CBD is supposedly only to be found inside of licensed medical dispensaries, which are located all over the state. However, the reality is that many retailers in the state continue to offer CBD on their shelves under the legal umbrella of the 2014 Federal Farm Bill. For consumers looking to get ahold of quality CBD, it always helps to conduct research into specific organizations and retailers before entering with the intent to purchase CBD products.
Types of CBD in Ohio
Just like in most states, CBD in Ohio is typically differentiated primarily by the THC content of the substance. THC is the psychoactive ingredient in cannabis, and it is the chemical primarily responsible for the "high" attributed to marijuana. But many forms of CBD do not contain anything other than a trace amount of THC, meaning that it cannot produce a high and will not appear on most modern drug tests.
Regardless of the THC content in the CBD, CBD products typically are available in a variety of different modes. Edibles, smokable CBD oil, and even ointments and rubs made from CBD are available all over the state from a variety of different retailers.
Buying CBD Online in Ohio
It is currently legal to buy CBD online in Ohio, though it remains a bit of a grey area. The situation is relatively complicated. Ohio authorities have made it legal for CBD to be sold only within approved medical marijuana distribution centers. However, many consumers and retailers alike argue that it is legal to possess CBD and purchase it from nearly any place because of the Federal Farm Bill of 2014.
Consumers are ultimately responsible for ensuring that they remain legal and follow the laws of their state and local leaders, though. The best way to do this is for readers to individually research their local laws, or even inquire with local leaders. For the most part, though, law enforcement has expressed little interest in regulating and prosecuting individuals who have purchased CBD products on the internet.
TimesofCBD is the most active daily CBD news publication featuring the latest cannabis industry stories and marijuana market trends. As the leader in CBD-centric content curation, we invite all readers to come for the headlines and stay for the insights. Quality is the top priority when presenting user guides, analyzing product reviews and reporting fact-checked news announcements. All information is for educational and informational purposes only. Disclaimer.
Got news? Email contact@timesofcbd.com